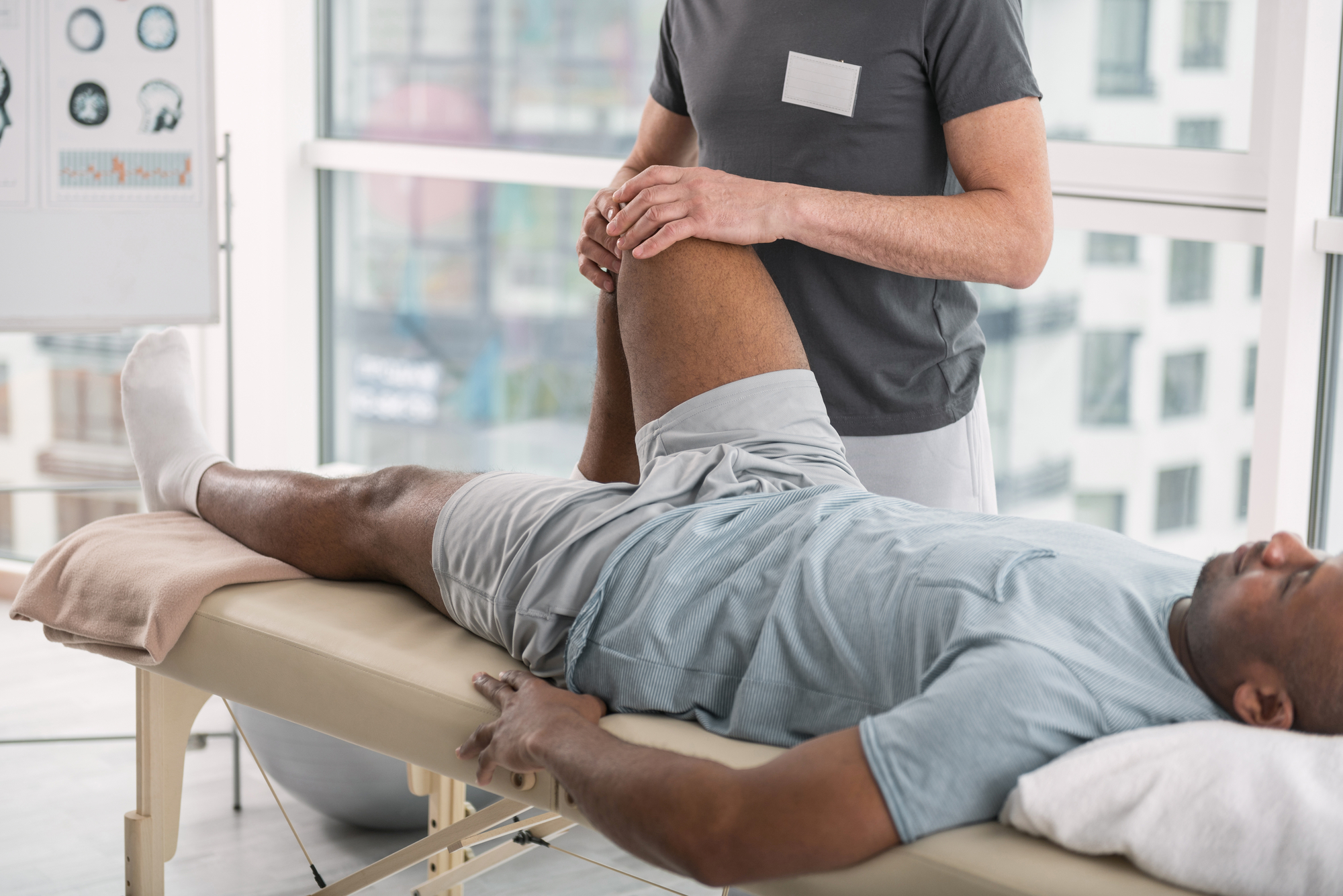 What is Lymphedema?
Lymphedema is swelling usually found in the arms or legs that is a result of excess lymphatic fluid in the body's soft tissues. It is a chronic condition and is often seen in patients undergoing cancer treatment such as chemotherapy, surgery, and radiation. The swelling can range from barely noticeable, to extreme changes making the limb or affected tissues difficult to move. In cancer treatments, lymphedema does not always present itself immediately, it can take up to months or years after the treatment has ended.
Common Causes of Lymphedema
Lymphedema in cancer patients is often caused by the damage to the lymphatic system as a result of the chemotherapy, radiation, and surgery. In these treatments, the lymph nodes and vessels are damaged or removed. This results in the lymphatic fluid unable to drain properly. Some signs and symptoms of the condition can include:
Swelling

Discomfort

Aching

Infections

Fibrosis
The lymphatic system circulates fluid throughout the body and carries harmful substances throughout the body and plays a vital role in keeping the body healthy. The harmful substances are then filtered out and the system fights any potential infections and flushes it from the body. Without this system working properly the body is much more likely to develop severe infections and possibly lymphangiosarcoma which is a soft-tissue cancer.
Risk Factors
Even though there are common causes, not every patient who has undergone surgery, cancer treatment, or endured an infection suffers from lymphedema. There are however some factors that can increase your risk for the condition, including older age, obesity, and arthritis.
Lymphedema
Lymphedema can be caused by a disease or condition within the body. Infections and cancer are among the most common causes of lymphedema. Certain severe infections and cancer both attack healthy tissues in the body and restrict the flow of lymph fluid. Cancerous tumors can potentially grow large enough to block the flow of lymphatic fluid. Surgery may also be a cause if lymph nodes are removed or injured. During breast cancer testing, lymph nodes are sometimes removed if there is cancer suspected in the tissue. Radiation treatment can cause inflammation and scarring to your lymph nodes and vessels.
The condition is known to cause further complications as well, such as slower healing of other wounds on the body and infection in the swollen area. Patients' joints may also become stiff and sore as a result of the swelling.
How Can a Certified Lymphedema Therapist Help?
While lymphedema does not have a cure, there are treatments available to aid in pain management and overall comfort. For infections caused by the condition antibiotics and medications may be used as prescribed by your doctor. Anti-inflammatory medications can also be used to reduce the swelling and help with the pain and other symptoms. The best treatment however is from a certified lymphedema therapist. At Wasatch Peak in Northern Utah, our certified lymphedema therapist is knowledgeable and is dedicated to making our patients as comfortable and functional as possible. Lymphedema has shown improvement in a large population of patients. The swelling can be treated by compression bandages, garments, gentle exercises, and education of the disease. Therapy aids in the drainage of the fluid and is a safe alternative to medications.
Lymphedema can be a scary condition and is sadly often overlooked in many patients. The complications can be serious if the disease is not treated and the last thing our experts at Wasatch Peak Physical therapy want is for you or a loved one to be in pain and suffering from a condition we can help you manage. Not only will our services assist in bringing you comfort and subsiding the symptoms, but it will also prevent further damage to the body's soft tissues.